Let's get real. We may scream for ice cream, but we Americans make spontaneous late night phone calls at 2 in the morning in the middle of a late night karaoke session for pizza. But even (a little) more common: in the middle of one of the most watched televised sporting events of the year, the Super Bowl.
As Super Bowl XLIX celebration and food preparations branch out in full swing, it's time to talk about just how to combat all those temptations on at the party table on Sunday. How do you go through the parties without completely blowing a killer Saturday workout?
Lets rewind: a study done by The Wall Street Journal on the statistics of pizza consumption throughout the calendar year estimates that "Americans are expected to order about 12.5 million pizzas on #SuperBowl Sunday." The statistic on the WSJ's twitter feed is accompanied with this chart: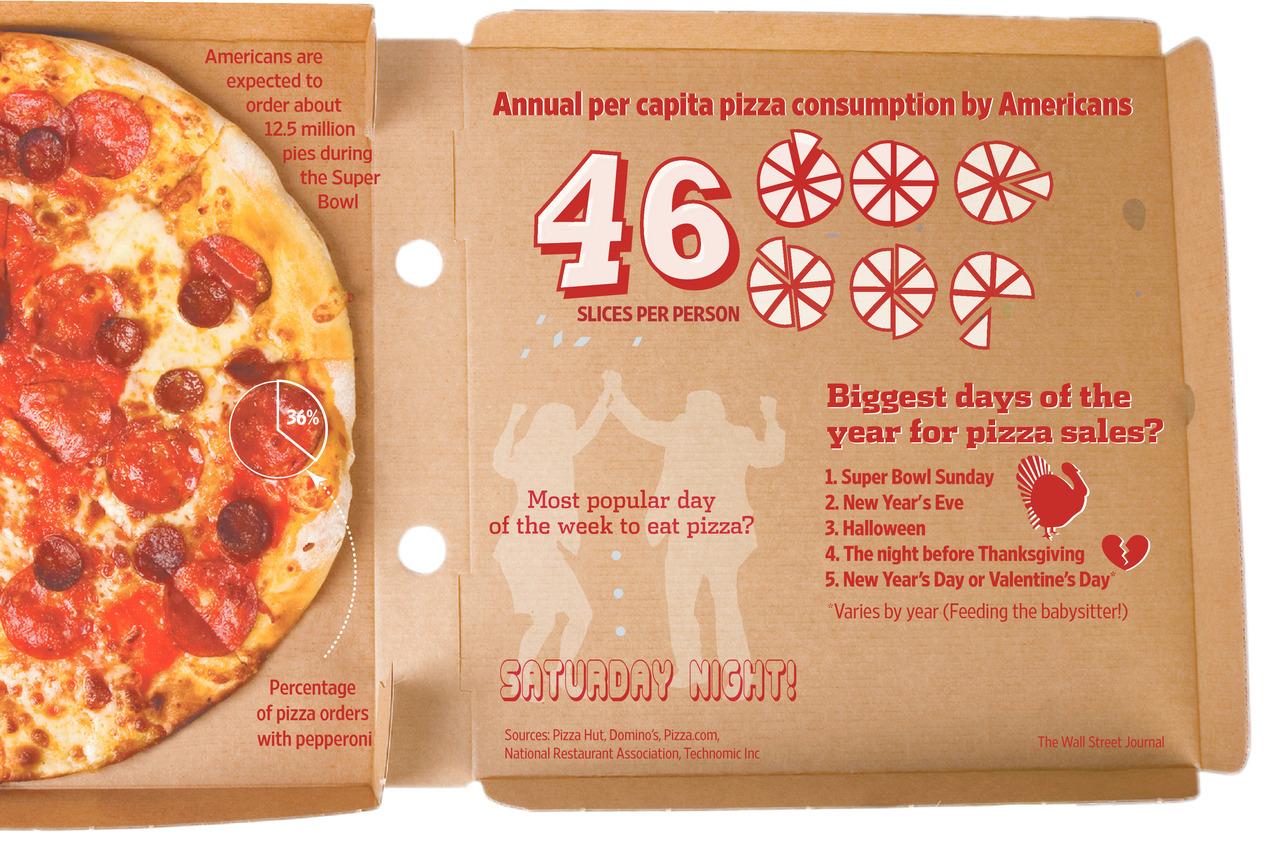 Notice the biggest day for pizza sales in the United States? SUPER BOWL SUNDAY.
Instead of ordering in pizza this weekend during the game, save yourself the calories and big bucks by creating your own at home!
Remember: cooking is control! You are in control of the content, the time, and the price!
Sure, you can call up Round Table Pizza or Pizza Hut and order in a special that will take a few hours to arrive (because hey, everyone else is too!), or you can make one yourself quickly before the game starts!
Here are a few recipes that combine the cheapest and cleanest ingredients so you can have your pizza and eat it too this football Sunday!
FLOUR-LESS Pizza by Blogilates
"Best Ever Whole Wheat Pizza Dough" by Sally's Baking Addiction
General tips:
Use cauliflower as a base for crust instead of dough! Get in your nutrients without adding in the extra carbs that can cause you to bloat by halftime.
Pile on the veggies! Pizza can be a great way to get in a few servings of vegetables without even thinking twice about it. Load on the green peppers, red onions, olives, mushrooms, and any other popular pizza veggies for the most of your crunch throughout the game.
Think thin, but hearty! Keep the crust thin, and add on protein (lean meats like ham or chicken) to keep you full, but also leave room for other snack options at the party table.